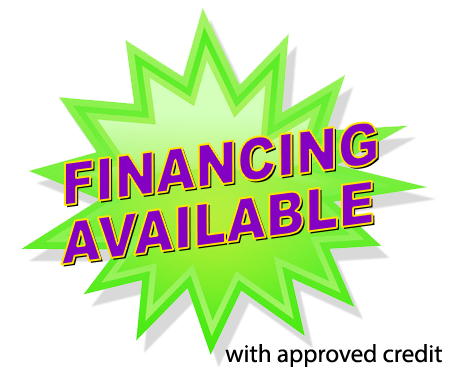 Residential Plumbing Services Florida
Plumbing and Sewer Repair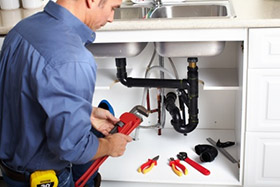 Every customer's individual needs are important to us at Blue Box Plumbing. Our focus of providing quality plumbing service and products with integrity has made our plumbers the first choice of many residential and commercial clients in the Tampa area. You can count on a Blue Box plumber to take care of your plumbing and drainage needs-day or night.
When it comes to plumbing problems we have seen almost every kind of emergency so we offer scheduled plumbing services as well as emergency repair plumbing services. We are your local plumbers.
Blue Box plumbers have experience with:
Faucet Repair & Replacement
Garbage Disposals
Water Heater Repair/Replacement
Gas Piping
Drain Cleaning
High Pressure Water Jetting
Water line repair / replacement
Drain line repair / replacement
sewer lines repair / replacement
Water pressure issues
Leaking pipes
---
Our residential plumbers are expert installers bringing years of expertise to each and every project. Blue Box Plumbing service managers offer a free initial phone consultation. Regardless of the size of a project, we will tailor a plan that is affordable and meets all your needs and requirements.
Why Wait?
For more information on plumbing services in the Tampa-Bay area, please contact us.
800-803-6122
Major Plumbing Repair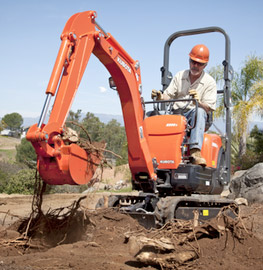 For big jobs we are equipped to get the job completed and up and running fast, done right the first time. Major repairs could include sump and ejector pumps, sewer lines repaired and replaced, water main repair and replaced, smoke testing odor location pipe, septic tank location, leak detection pipe repairs and more.
Toilet, Faucet, and Plumbing Fixture Repair
You and your family rely on properly functioning plumbing fixtures for some of your most important everyday tasks. If you have a faucet that is leaking, a drain that is clogged, or a toilet that is broken, your family suffers needlessly. At Blue Box Plumbing, our professional plumbers have the skills necessary to ensure that all of your plumbing fixtures are in proper order.
Plumbing Code Correction Repairs
If your commercial or residential plumbing system is not up to code, our extremely knowledgeable contractors can help. We can keep you up to date on the most current plumbing and building regulations. Our professionals can quickly repair your plumbing system to ensure that it meets all code requirements.
Underground Sewer and Water Repair
Whenever your underground sewer or water system is damaged or degraded, substantial problems can result if the issue is not resolved immediately. Our sewer repair contractors respond quickly to all major issues. Our team will work tirelessly to ensure that your underground sewer or water system is functioning properly. During our sewer repair services, we identify the source of the problem to provide precise repairs that disrupt your Tampa area property as little as possible. In this way, we can guarantee that your sewer repairs will be conducted in the most efficient and cost-effective fashion.
---
Our plumbers proudly serve the plumbing needs of Tampa, and we're ready to serve yours.